Sainsbury's and Morrisons lead way in turkey awards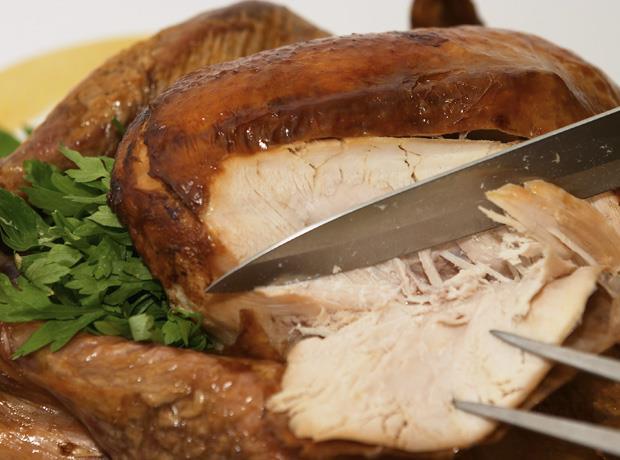 Sainsbury's and Morrisons head the shortlist for this year's British Turkey Awards. Each have eight own-label turkey products nominated, the British Turkey Federation revealed today.
Morrisons is dominating the category for best innovative turkey product, picking up three out of four nominations, with its hand-prepared turkey Wellington, tomato and mozzarella topped turkey escalopes and luxury turkey joint with pork tenderloin.
Meanwhile, Sainsbury's put in a strong showing in the 'ready-to-eat' and 'best Christmas convenience product' categories, where products such as Taste the Difference free-range bronze turkey breast joint with pork, Bramley apple & shallot stuffing and Taste the Difference free-range woodland Norfolk Black turkey breast joint with roast chestnut stuffing were shortlisted.
Asda is also well represented in this year's awards, picking up five nominations for own-label products such as chilli turkey burgers and Extra Special free-range bronze turkey crown with stuffing.
All three supermarkets are also nominated for the best turkey retailer of the year accolade, alongside Waitrose, Tesco and The Co-operative Group.
On the branded supplier side, Bernard Matthews Farms picked up nominations for its coronation turkey breast chunks and golden Norfolk turkey as well as its roast turkey breast chunks for the catering sector.
Others recognised in the best traditional Christmas product category include turkeys from KellyBronze, Copas, Allens of Mayfair, Usk Vale and Lincolnshire Farm, plus own-label products from Asda, Morrisons, The Co-op, Sainsbury's, Waitrose and Tesco.
The award winners will be announced on 27 September.