Scotland looks to boost poultry industry as it quizzes retailers on sourcing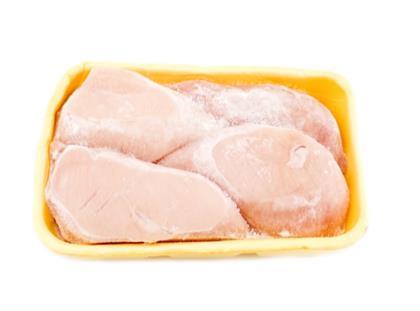 The Scottish government has asked UK supermarkets to clarify their poultry sourcing policies - the first step in its new plan to increase demand for poultry produced in Scotland.
The government launched its Poultry Plan on Christmas Eve in a bid to shore up the troubled Scottish poultry industry, which has been suffering from reduced demand and over supply.
Richard Lochhead, the Scottish rural affairs secretary, has written to major supermarkets, catering companies and fast food chains, asking them where they currently source poultry and what their future intentions on poultry sourcing are.
In the wake of the horsemeat scandal, people wanted to know what they were buying, and Scottish produce had impeccable quality and provenance credentials, he said. 
"The sooner we move to a position where the poultry consumed in Scotland is produced in Scotland, the better for us all"

Richard Lochhead
"The sooner we move to a position where the poultry consumed in Scotland is produced in Scotland, the better for us all – for consumers, for food companies and, above all, for Scotland's poultry sector. I have no doubt that when consumers are served chicken or purchase chicken at their local supermarket or in a fast food chain, they would prefer it to be sourced in Scotland," Lochhead said.
Lochhead has written to Tesco, Asda, Morrisons, The Co-operative Group, Marks & Spencer, Waitrose, Lidl, Aldi, McDonald's, Burger King, KFC, Pizza Hut, Nandos, Sodexo, Brakes and Compass. He has asked for details on sourcing whole chicken portions as well as cooked chicken used in ready meals, processed meals and sandwiches.  
Other aspects being considered as part of the Poultry Plan include creating a premium brand for Scottish chicken, identifying opportunities for poultry farmers to work together to cut costs, and providing support for the Scottish Chicken Growers' Association, set up in December.
A number of supermarkets had a strong track record in sourcing their chicken from Scotland, and they would have a pivotal role in the future of the sector, said James Withers, chief executive of Scotland Food and Drink. "When it comes to the catering industry, the picture can be much more mixed. It will be hugely helpful to explore further how the big catering firms might source chicken in future."
2 Sisters
In November, 2 Sisters Food Group unveiled a "rescue plan" for its struggling Scottish poultry business, blaming general over supply of poultry in Scotland as well as falling consumer demand.
The 2 Sisters plan includes the sale of its Letham site, which processes uncooked poultry for supermarkets and food service companies, and job losses at its Coupar Angus site, as it seeks to restructure its Scottish operations.