Advertising debut for GSK's Ribena Plus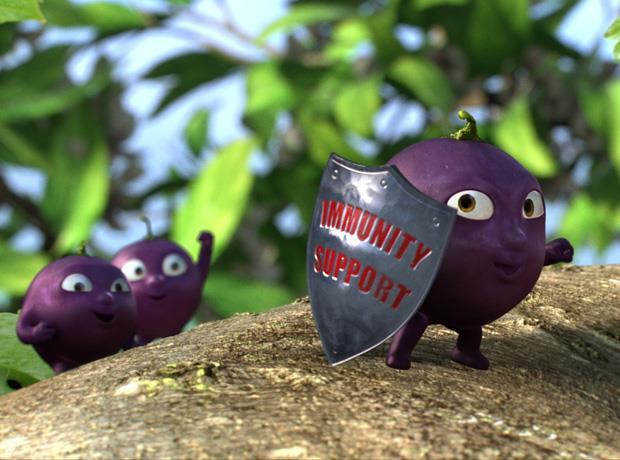 GlaxoSmithKline has launched the first marketing push for its new Ribena Plus range.
The TV campaign, part of an £8m spend for the brand this year, features the Ribena Berries characters and comes after the no-added-sugar drinks hit shelves in February.
Designed to promote "in a fun and lively way" the health benefits of the drinks, which come with added vitamins and calcium, the eight-week campaign shows the Ribena Berries characters tackling a series of challenges using their "immunity support shield".
"Ribena Plus has been specifically developed for young women and mums looking for extra ways to get goodness into them and their families," said group brand manager Michael Walford.
"It is the first juice drinks product to be developed to satisfy these additional nutritional needs."
The Ribena Plus range comprises apple & peach and blackcurrant with added vitamins A and E, and apple & raspberry and mixed berries drinks with added calcium.