Marks & Spencer launches Modern Asian ready meals range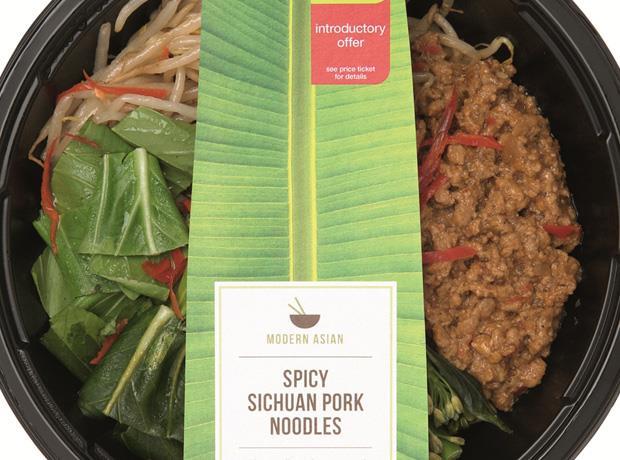 Marks & Spencer has launched a range of ready meals and starters under the new banner Modern Asian.
Rolling out to stores this week, the line-up includes dim sum, noodle bowls, bento, curries and rice, and is being promoted in store with a leaflet styled after a takeaway menu.
The leaflet states: "Inspired by Asia's vibrant cuisine, these dishes combine classic aromatic, savoury and spicy flavours, authentically wok-fried, chargrilled, steamed or hand-wrapped."
The dim sum line-up ranges from Prawn & Coriander Spring Rolls (£2.29) to more unusual lines such as Prawn and Mange Tout Gyoza (dumpling) with a Ponzu Dip (£2.99); while other dishes include Miso Yaki Chicken Noodles (£3.99); Red Thai Spiced Duck Curry (£3.29) and Sriracha Hot Chilli Sauce (99p).