Sainsbury's ads 'didn't warn shoppers of Brand Match store restrictions'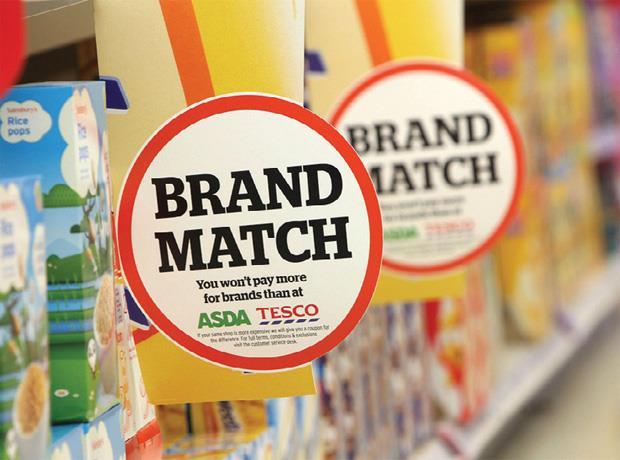 Sainsbury's has been pulled up by the Advertising Standards Authority for failing to make clear in adverts for Brand Match that the pricing-matching scheme was not available in all of its stores.
Following a complaint by Asda, the advertising watchdog ruled the ads were "unclear and ambiguous". Text stating 'Excludes Locals, Centrals and online. Selected stores excluded' was deemed not sufficiently prominent to warn shoppers about the scheme's limited availability.
"We considered that consumers would expect Brand Match to be widely available across Sainsbury's stores and we therefore considered that information regarding non-participating stores warranted inclusion in the ads," the ASA said in its ruling.
Sainsbury's was told to make clear in any future ads the limitations on participating stores.
However, four other complaints by Asda about the Brand Match ads were not upheld. Asda argued the strapline 'the end of shopping around' was misleading; shoppers could not verify the data; the web address supplied for full terms and conditions did not take consumers directly to them; and the claim 'prices were checked on the same day' was misleading. But the ASA ruled in Sainsbury's favour on each count.
Sainsbury's boss Justin King recently claimed Brand Match was a decisive factor in the supermarket's strong set of financial results.