UK performance of Budweiser and good growth in China provided a boost to AB InBev in 2013, despite a "challenging macro-environment" and falling beer volumes.

Former AB InBev UK boss Stuart MacFarlane, who developed the brewer's hit Stella Artois Cidre and Stella 4%, is to head up a new combined European division for the company.
digital edition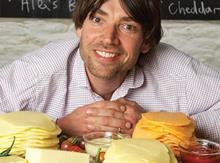 Not content with cheese, Blur bassist Alex James has applied to copyright 'Britpop' for a new drink…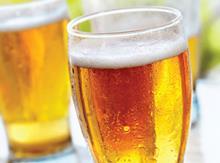 Households are stocking up on all the festive essentials at the moment, including something close to my heart – lager…
Sir: The difference between genuinely fake foods and those guilty of a technical regulatory contravention was emphasised in your report 'Why 'fake' foods do not add up to a major new scandal' (15 February, p12). But this distinction is not always clear elsewhere in the media.
Sir: In response to John Barton's Talking Shop about false social media numbers ('Are you a 'like fraud' victim?', 22 February, p23), controversial as it may sound, brands may be better off treating social media numbers as just interesting rather than important.