digital edition
Cadbury has come in for flak from broadsheets and bloggers alike after news broke (in last week's The Grocer) that it was launching a countline for the ladies.
What does Mondelez, the new name for Kraft's global snacks business, mean to you? That was the…
Poll
What will the new organic report, which says organic food is healthier, do for sales?
View poll results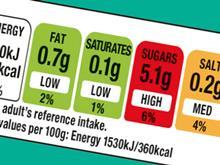 I read with interest the story 'Bidvest 3663 sounds alert over label regs,'…
Nestlé may yet find that Mondelez's move into the category provides a very interesting uplift in sales…
Sir: The supermarket business model is based on shoppers trusting what retailers put on their shelves…