digital edition
Cadbury has come in for flak from broadsheets and bloggers alike after news broke (in last week's The Grocer) that it was launching a countline for the ladies.
What does Mondelez, the new name for Kraft's global snacks business, mean to you? That was the…
Poll
After recording its first loss, what should be the priority for Nisa now?
View poll results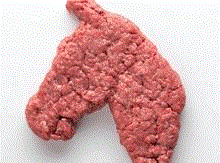 Scandals such as Horsegate and prawn farming slavery have highlighted that it is easy to bypass checks…