Ambient food is enjoying a renaissance as the lengthy winter has coincided with a spate of smoking hot NPD. How long can it last?
digital edition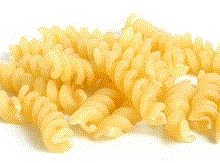 Barilla may have 206 different types of pasta, yet it looks as though it has never heard of diversity…
Poll
As it attempts to recover sales, where should Tesco focus its efforts?
View poll results
Sir; I fear Easter is fast becoming a lost season when it comes to own-brand offerings….
Cadbury's failure to thwart the four-fingered Kit Kat shape's registration as an EU trademark is a coup for Nestlé…