digital edition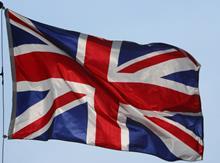 Many consumers buy British dairy products because they want to enjoy the great pleasure they bring…
Over the past few months, farm milk prices have been rising dramatically…
Poll
As it attempts to recover sales, where should Tesco focus its efforts?
View poll results
Philip Lymbery states large intensive farms are 'bad for the environment, bad for welfare and bad for human health'. Yet the Environment Agency, Farm Animal Welfare Committee and Health Protection Agency flag no such concerns…
Denhay's withdrawal from Farmhouse Cheddar making has caught the media eye…
We were interested to read about Blue Diamond's calorie-centric almond milk advertising and to see it on TV this week.