The Grocer has climbed to its highest place to date in this year's Superbrand rankings.
The Grocer's long-held reputation as the "bible of the food business" was never more obvious than during the Second World War.

A lot of water has passed under the bridge in the last 150 years. The Grocer editorial team picks the most seismic moments.
more from our anniversary issue

From humble beginnings, UK supermarkets have become the envy of the world. The Grocer has charted every step of their evolution.

Would you pay £234 for a bottle of gin or £149 for a pineapple? Elinor Zuke on how food prices have changed in 150 years.

What happens when you take 11 grocery legends to lunch? They dish the dirt on old rivalries, reflect on defining moments - and share their thoughts on the future.

Today regulation of health claims is getting ever tougher. But 150 years ago, quackery and exaggeration abounded.

What's behind the enduring success of The Grocer? Adam Leyland charts its evolution, from the confident first issue of this weekly trade circular in 1862 to today's multimedia operation.

From the Pears poster to the drumming gorilla and the Yeo Valley boy band, here's to 150 years of glorious advertising.

He opened Britain's first supermarket and pioneered self service. Patrick Galvani's Premier Supermarket chain very nearly ruled the world.

Via screens, computers and bookshelves, celebrity chefs have major wealth and influence - in retail and politics, as well as in our kitchens.

We've made huge progress in understanding food-borne diseases, but the journey is far from over.

A lot of water has passed under the bridge in the last 150 years. The Grocer editorial team picks the most seismic moments
digital edition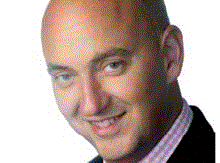 After last week's anniversary issue, there's a nostalgic tinge to our cover story again this week, as we kick off our campaign…
With the benefit of hindsight, it's abundantly clear that The Grocer isn't too good at reading the future…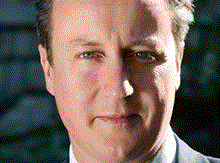 Prime minister David Cameron explains why The Grocer remains vital reading after a century and a half…
Poll
Is Aldi's online wine move a stepping stone to online grocery?
View poll results
I was touched by the article on Patrick Galvani in the excellent commemorative issue of The Grocer.
I wanted to write to congratulate you on a beautiful anniversary issue of The Grocer and a great article on The Stuff of Legends…
I am delighted to be able to offer The Grocer my congratulations, and those of the farming community, on this momentous anniversary.