Work begins on giant Rathfinny Estate eco winery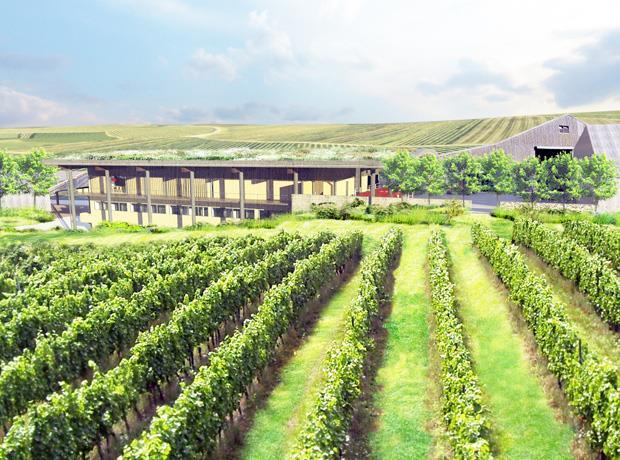 Construction of what is claimed will be England's largest and most environmentally friendly winery has begun.
The 600-acre Rathfinny Estate in East Sussex is expected to eventually produce about a million bottles of sparkling wine a year. The first vines were planted in April and wines will be available from 2014.
The winery has been designed with sustainable features, low-carbon technologies and energy-saving building techniques to enable carbon-neutral wine production.
"Every aspect of the construction of the winery has been designed to produce the highest-quality sparkling wine," said Rathfinny founder Mark Driver.
"We have taken an uncompromising approach to ensure that it will be one of the most high-tech and environmentally-friendly wineries in the world."
The winery will boast solar-powered energy generation, a roof covered in wildflowers to help with thermal insulation of the building and shading on two sides to reduce the need for air conditioning.
The building has been set into the existing landscape on two sides to reduce the external wall area and the potential for direct heat loss, while a waste-water treatment plant will further reduce the winery's impact on the environment.
Look out for this weekend's special Green Issue of The Grocer for more stores on the trade's environmental impact.