Shoppers follow advice to 'make friends' with their fridge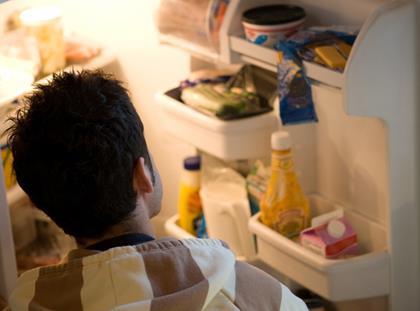 Brits appear to be heeding food safety experts' advice to treat their fridge as their 'friend', with the majority storing perishable items such as butter and eggs in the fridge.
A YouGov survey of 1,711 people found 87% of British consumers keep their butter in the fridge, while two-thirds (67%) chill eggs. Vegetables are also stored in the fridge by most consumers, with 64% chilling carrots. But just 22% put apples in the fridge.
More unusually perhaps, 30% of consumers store onions in the fridge, 40% chill chocolate and 14% do likewise for bread.
The survey highlighted a number of regional variations across England, Scotland and Wales. For example, people in the Midlands and in Wales are less inclined to chill eggs than those in other parts of the country – just 61% say they keep them in the fridge compared with the national average of 67% and 78% in Scotland. However, they outpace other regions on foods such as chocolate, onions and peanut butter.
Meanwhile, London leads the way on storing carrots in the fridge – 81% of Londoners do this compared with the national average of 64% and just 50% in Scotland – while Scots are most consistent in storing butter in the fridge, with 93% of Scottish consumers doing so compared with 85% of Londoners and 87% across the country.
The results come after Food Safety Week, the annual awareness drive of the Food Standards Agency, last week, which encouraged consumers to "treat their fridge as their friend".