The world's 50 best grocers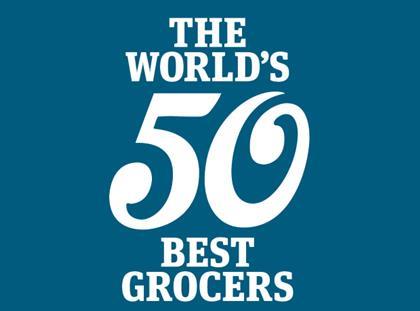 What makes a grocer one of the best in the world? The Grocer set out to find the formula based on six categories (supermarkets, convenience stores, food markets, food emporia, discounters, and online grocery retailers).
Starting with an online poll of our UK and international readership, we solicited more than 200 nominations. Then we enlisted 25 expert judges (see below) comprising retail and marketing analysts and highprofile food and drink journalists with intimate knowledge of one of five different geographic regions: the US/Canada; Central and South America; Europe; Africa/Middle East; and Asia/Australia.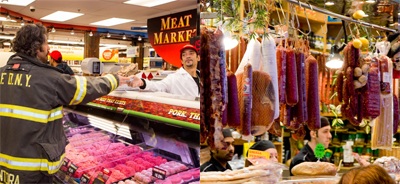 Their mission was simple. To choose their top 10 grocery retailers – five from their designated region and five from elsewhere in the world – based on their personal experience, expert knowledge and consideration of relevant information supplied by The Grocer.
They were asked to base their choices on three criteria: innovation (in terms of products, sourcing, instore displays, technology and formats); evidence of outstanding customer satisfaction; and current financial and reputational performance.
Judges were asked to consider each nomination based on the merits of the parent company, as well as specific fascias or concepts.
Their votes informed The Grocer's inaugural rundown of The World's 50 Best Grocers.
Find out more about our list in our leader article.
You can see the complete list here. To get all of the details subscribe now. We'll also send you your own copy of the 9th March issue featuring the whole report.
THE JUDGES

Steven Angus, trade manager (consumer goods), UKTI (Sweden)
Scott Annan, principal at retail consultancy, Blue Ananta
Linda Benbow, freelance journalist and food writer with experience in the Middle East
Sonia Bueno, CEO of Kantar Worldpanel, Latin America
Lauren Dickerson, food and drink specialist, consumer industrial goods team, UKTI (USA)
Laura Durham, editor, Supermarket & Retailer, South Africa
John Frank, category manager for food and drink reports at Mintel
James George, partner at management consultancy OC&C Strategy Consultants
Rob Gerlsbeck, editor, Canadian Grocer
Manu Ghai, retail analyst at Planet Retail
Wendy Hargreaves, former food editor at Sunday Herald Sun, Australia
Carlos Hernández,retail analyst at Planet Retail
David Hughes, emeritus professor of food marketing at Imperial College London
Darren Keen, MD at shopper marketing agency MARS/ Y&R Europe, London
Tim Kidd, MD of Kantar Worldpanel UK, Ireland & USA
Marcy Kou, CEO of Kantar Worldpanel, Asia
David Martin, co-managing partner at retail brand designer M Worldwide
Simon Mathers, director & owner of retail consultancy, SJM Retail
Christopher McCuin, business development director at Fresh Montgomery and Event Director of IFE 2013
Rich Mitchell, senior retail analyst at Planet Retail
Boris Planer, chief economist at Planet Retail
Cecile Riverain, head of international research, IGD
Milos Ryba, retail analyst at Planet Retail
Sabrina Saviolli, coordinator, Latin American Supermarket Association
Simon Waring, MD of marketing consultancy Green Seed UK & member of the IFE 2013 Advisory Board