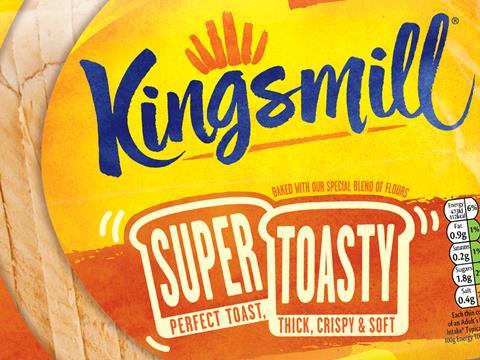 Last year: 12 ▼
Sales: £299.1m (-3.4%)
---
How can bread brands stay relevant as changing consumer preferences leave the £1.3bn bread market looking stale?

With "the most comprehensive innovation and transformation platform the category has seen in recent years" says Zoe Taphouse, category director at Allied Bakeries.

Kingsmill will spend £10m on ads in 2017 for value-added NPD such as Super Toasty. This is crucial. Volume performance (down 1.4%) is the best of the big bread brands but price has fallen most, by 2%.