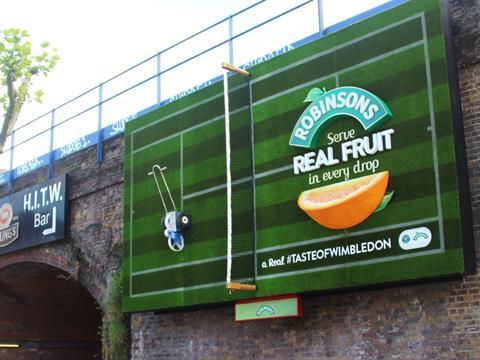 Last year: 19 ►◄
Sales: £247.1m (-5.9%)
---
Robinsons might be Britain's favourite squash brand, but it hasn't escaped the hangover of the sugar wars.

Sales plunged £15.5m in spite Britvic cutting sugar and taking steps to position squash as a healthy alternative to water. Only its no-added sugar squashes are in significant growth. No-added sugar Fruit Shoot fell 8.7%.

To revive sales, it's overhauled Squash'd, launching orange and revamping packs to highlight the on-the-go concentrate's zero sugar content.