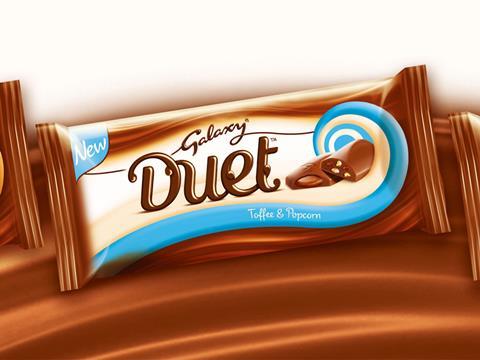 Last year: 23 ▲
Sales: £236.3m (-0.3%)
---
Flat value sales for Galaxy mask a 4% fall in volumes. That equates to 8.9 million fewer units shifted.

Value has been maintained (almost, sales fell £777k) with NPD. Duet got new Toffee & Popcorn and Crispy variants and the range was expanded from countlines to tablets, driving sales up 179.9% to £10.8m. Golden Eggs and Christmas Collection added another £10m between them.

As with rivals, Galaxy is also shrinking lines. Counters pouches fell from 126g to 112g.