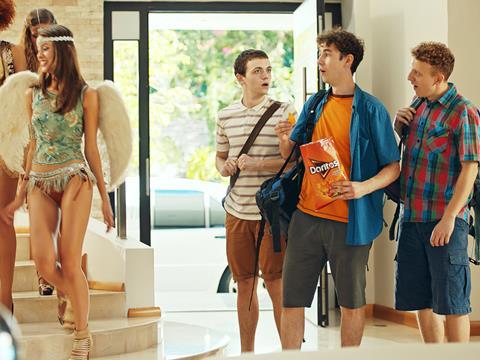 Last year: 36 ▼
Sales: £176.7m (-4.9%)
---
Being bold, the message of the brand's latest ads, hasn't paid off for Doritos: £9.1m has been wiped off its value, in contrast to the £10.8m gain a year ago.

The For the Bold campaign was followed by a flavour initiative with a 'bold twist' - snackers could vote for a mystery flavour. Sizzling Salsa triumphed; Ultimate Cheeseburger was eliminated.

Value was also undermined by a slight drop in average price, driven partly by the need to compete with fierce deals by rival Pringles (29).