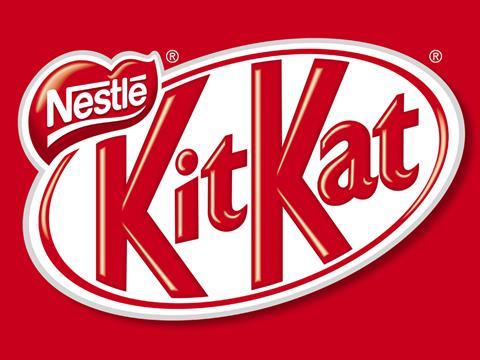 Last year: 41 ▼
Sales: £167.9m (-7.6%)
---
Is it a chocolate bar or a biccie? It's both; Kit Kat Chunky and Bites are defined as chocolate confectionery while the two and four-fingered lines belong in the biscuit tin, says Nielsen.

Either way, Kit Kat is not in a good place. Its £11.9m loss is second biggest of all top 100 biscuit and chocolate brands. Only Mars (84) has lost more.

Not that Nestlé is sitting back. In 2016 it launched sharing format Bites and added a peanut butter line last month. It's also vowed to cut Kit Kat's sugar content by 10% in 2017.