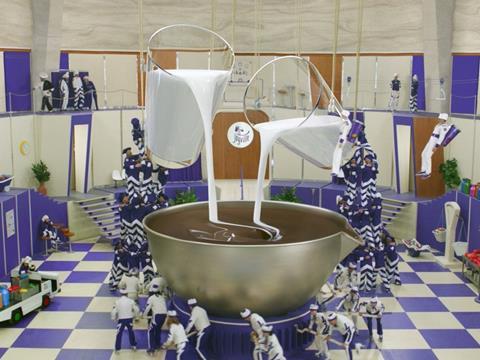 5 (5) Dairy Milk

Sales: £525.7m +13.3%

Boom! That's the sound of what Matthew Williams, marketing director for chocolate at Mondelez, calls "the blowing apart of category boundaries".

He means the merging of once-distinct groups such as sweet with savoury or sugar candy with chocolate,as in the past year's NPD under the Marvellous Creation banner.

Such mixtures as Dairy Milk with cola pretzel honeycomb are to thank for much of CDM's £61.6m growth (grocery's greatest gain). Mondelez is also mixing up brands: Oreo and Daim Dairy Milks have racked up £25m since launch.

Dairy Milk with Lu and Ritz, launched in January, will be its biggest new product development of 2014, says Mondelez, promising plenty more noise to support them.
See the complete list of Britain's 100 Biggest Grocery Brands