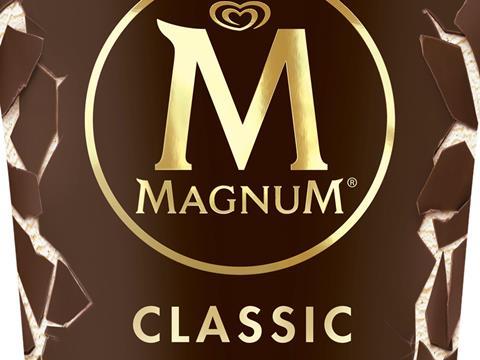 Last year: 52
Sales: £156.1m (+0.5%)
---
Though unit sales have dipped 2.3% - that's 1.8 million fewer ice creams - value sales have inched up by £800k as the average price per Magnum unit has increased by 2.9%.

The brand undertook the biggest marketing campaign in the ice cream category in 2016 with £13m spent on Dare To Go Double, which promoted the launch of the Magnum Double range.

This year the brand is expanding the range with two new Double variants, and three 440ml Magnum Tubs.