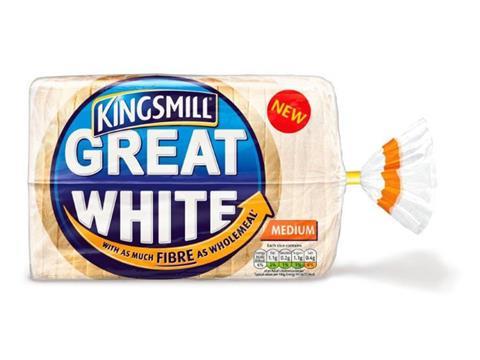 6 (8) Kingsmill

Sales: £422.2m +7.7%

Kingsmill has bucked the long-term decline of plant bread that's hamstrung Hovis by moving into everything from bagels to bagged snacks.

But the fact Kingsmill Mini Toasts, the brand's first foray into bagged snacks, rolled into Tesco last month doesn't mean it's giving up on the white loaf.

It's just launched Great White, a soft white loaf with as much fibre as wholemeal, which it says will make sliced white "permissible again". The NPD is backed with a £6.7m push including ads featuring TV actor John Thomson.

Kingsmill has also been boosted by winning a major contract to supply The Co-op Group last April. Kingsmill's gain has been Hovis's loss; the rival lost the contract in 2012.
See the complete list of Britain's 100 Biggest Grocery Brands