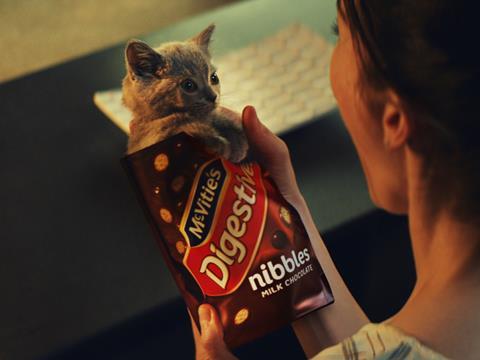 Last year: 6 ►◄
Sales: £459.3m (-1.3%)
---
It would be easy to put all of McVitie's £6m slide (6.3 million or 1.5% fewer packs) down to the crumbling state of the biccie sector. It does make up about a third of sales, after all.

Too easy. Yes, the market is in decline, but McVitie's is also losing ground to smaller brands such as Mondelez-owned Belvita and Oreo.

Still, growth doesn't seem far off. With its core Chocolate digestives up £10.6m, McVitie's is widening its biscuits' reach with impulse line Nibbles, which Pladis says hit £15m in 2016. Now it wants to lure a younger crowd with Digestive Thins, weighing 63% less than regular lines, launched in January.

Oreo unveiled its own Thins the same month. McVitie's will have to fight for that growth.