Not even scandal can slow the remarkable rise of Kinder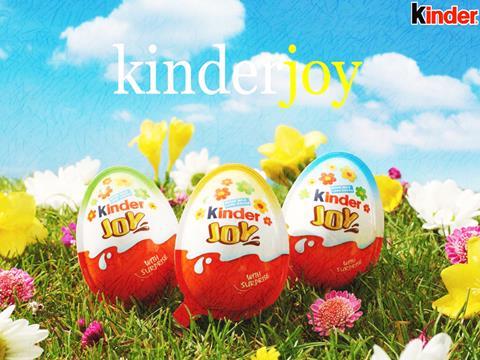 Last year: 84 ▲
Sales: £128.4m (+23.3%)
---
Not even scandal can slow the remarkable rise of Kinder, the fastest grower in the top 100 in percentage terms.

Last year a report in The Sun claimed toys for Kinder Eggs were being made by Romanian boys and girls as young as six in slave labour conditions. Owner Ferrero sacked the contractor responsible.

"Trust, loyalty and love for the brand [are] as strong as ever," says Levi Boorer, customer development director at Ferrero UK & Ireland. Indeed, two years ago, the kid-centric brand was bubbling below the list. Now it's leapt 21 places in 12 months, gaining a whopping £24.3m in value and selling an extra 22.7 million units. Its five bigger rivals in chocolate confectionery have all seen sales melt away.

On-pack promotions and the brand's growing range of portion controlled chocolates have worked well. The most recent promo, Kindernauts, was an initiative across the portfolio. Backed by a £3.6m spend, it encouraged kids to be creative through a microsite. This month sees the start of a £1.3m Easter push for the annual Kinder Surprise pink-for-girls and blue-for-boys eggs, this year under licence from Mattel (Barbie) and Warner Bros (Justice League).