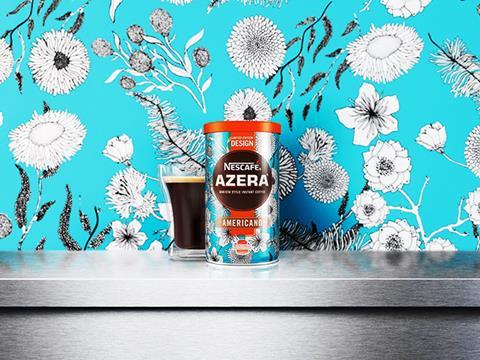 Last year: 7 ▼
Sales: £438.1m (+1.6%)
---
Nescafé's average price fell 0.6% in 2016, thanks chiefly to lower prices for its core offering and Gold. But coffee drinkers could well have to pay through the nose in 2017.

After a Sunday Times report claimed Nestlé had demanded a 14% coffee price hike of the supers citing the Brexit weakened pound, our analysis found that Nescafé's price was up by an average of 4% year on year across 76 of its SKUs in the last week of January.

Pricier Azera, up a third to £49.5m and Nescafé's growth driver, could give more room for manoeuvre on margin. The brand says pods, wholebean instant and ground's growth will continue. But don't write off the cheaper stuff; it's also pledged to spend big on Original and Gold in 2017.