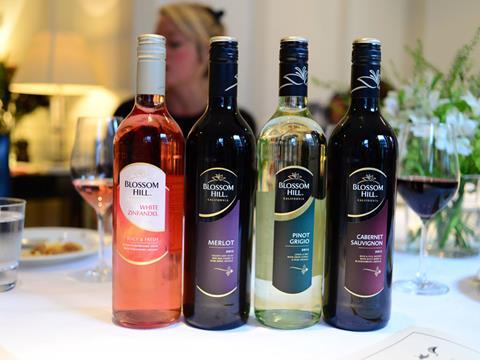 SALES: £246.4m GROWTH: -3.2%

Things aren't looking all that wonderful for Blossom Hill, in spite of last summer's ads.

The pace of decline for Diageo's biggest (Britain's second-biggest) wine brand has accelerated from -1.1% a year ago. But this doesn't mean the brand's packaging revamp in April 2014 and the £2.1m Wonderful World campaign to support the new Sun Kissed range have been a failure, says Simon Lawson, MD of Diageo Wines Europe. "The decline is mostly driven by our deliberate reduction in 'non-core' lines that do not originate from the US," he says.

Still, Nielsen's numbers suggest Blossom Hill has lost some ground to Accolade's Echo Falls (14), Britain's second-best-selling US wine brand, which has sold for an average of 5% less over the past year.