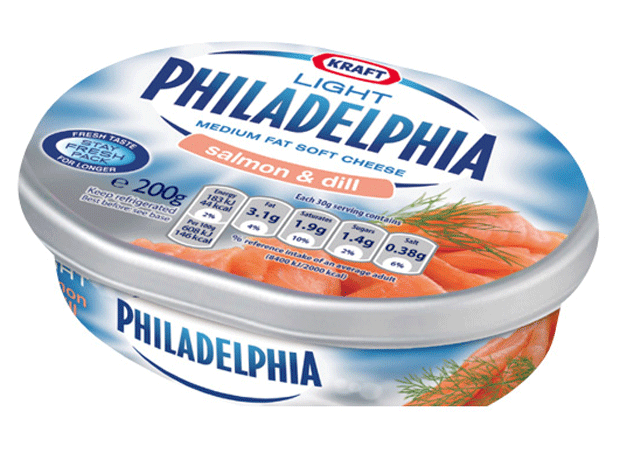 Last year, Mondelez tested Brits' tastebuds with Phildelphia with Cadbury chocolate. Now it has quietly launched the UK's first fish-flavoured cheese - a smoked salmon and dill version of Philadelphia Light.

The cheese has gone into Sainsbury's and Waitrose stores over the past month, priced at £1.50 and £1.75 respectively for a 200g tub [BrandView.com]

Smoked salmon & dill Philadelphia is already sold on the Continent but has not previously been available in the UK.

"Customers already love the Philadelphia range, and we're committed to making it even more exciting through innovation and new product development," said Philadelphia marketing manager Greta Hemmel.

In addition to salmon & dill, Mondelez also plans to launch a cucumber variant of Philadelphia Light in the UK shortly a cucumber and feta variant is already on sale in Germany. The two new launches come after Mondelez launched Philadelphia Simply Stir chilled cooking sauce in April, and Philadelphia with Cadbury in February 2012.