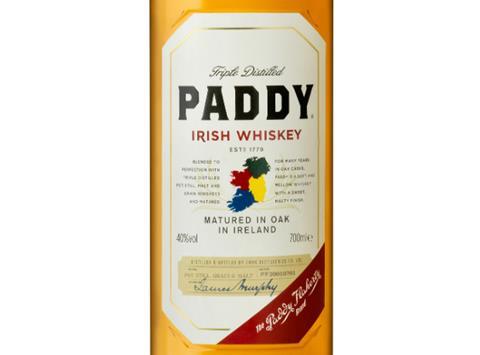 Drinks distributor Hi-Spirits has signed an agreement with Paddy Irish Whiskey to add the brand to its UK portfolio, which includes Buffalo Trace American and Benchmark.
Effective from July 1, the new tie-up covers distribution in the UK on-trade, off-trade and travel retail markets. It follows the May acquisition of Paddy by US spirits company Sazerac, which bought Southern Comfort and Tuaca earlier this year.
Paddy – which will continue to be produced by former owner Irish Distillers at the Midleton Distillery in Cork – was "a wonderful fit" for Hi-Spirits, claimed managing director Dan Bolton.
"Both Irish and American whiskeys have seen strong growth over recent years, and being able to offer our customers Paddy alongside the Buffalo Trace American portfolio is a significant development," he added.
"We have a very successful track record in growing Sazerac brands in the UK market. The addition of Paddy means it's an exciting – and busy – time for Hi-Spirits."