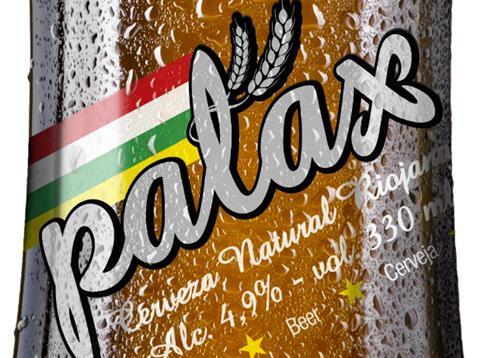 Drinks importer Morgenrot has added two Riojan brews to its Spanish craft beer portfolio.

Available now, the duo comprises Palax - a 4.9% abv bottle-conditioned artisan ale with honey and citrus aromas (rsp: £1.99-£2.49/33cl bottle), alongside Ceriux Rubia - a 5.4% abv blonde ale made using Perle and Cascade hops (rsp: £2.99-£3.49/37.5cl bottle).

The Manchester-based business said the latter, also know as 'the beer with a touch of wine', presented a 'one of a kind' double-fermented craft ale to the UK market.

"Since I first tried Palax and Ceriux beers, I have been desperate to get the UK distribution rights as they epitomise what is great about Spanish food and drink," said commercial director John Critchley. Morgenrut expected "huge things" from the duo in the coming years, he added.

Both beers, from Spain's famous Cervecera Artesana region, target the off-trade and join Morgenrot's collection of world beers, including Krombacher, Windhoek, Sleemans, Quilmes, Pelforth and Spanish brand Alhambra.