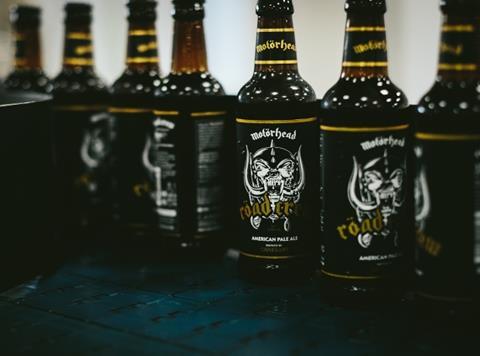 Röad Crew, the beer brewed by Camerons Brewery in association with rock band Motörhead, is launching into Morrisons.
The 5% pale ale, which was first launched in December 2016, will roll out in 330ml bottles to 300 Morrisons stores from September.
Distribution had grown "rapidly", according to the brewery, with the beer now exported to 19 countries.
"We knew it would prove popular given the passionate fan base for Motörhead, but it has taken us by surprise how quickly we have gained distribution for the brand," added Camerons' head of marketing Yousef Doubooni. "The challenge now is keeping up with the demand."
Plans were under way to grow distribution further across the UK and internationally, he said, with the brewery eyeing potential distribution partnerships in North and South America, Australia and China.