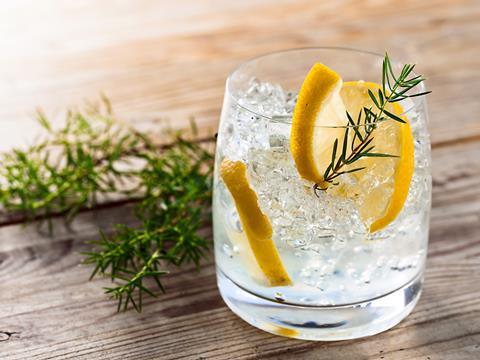 Brits' thirst for high-end gin has been recognised by the Office of National Statistics, which has added the spirit to its list of goods and services for the first time in 13 years.
The ONS today unveiled 2017 changes to the 'shopping basket' of items it uses to measure consumer price inflation, with gin making a return following a rise in popularity over recent years driven largely by craft brands.
As a major draw for UK shoppers, it was no surprise the "quintessentially British" tipple had been added to the ONS list, said Miles Beale, chief executive of the Wine and Spirit Trade Association. Last year, gin broke the £1bn mark for the first time in UK sales, he added. The spirit was removed from the ONS basket in 2004 due to its declining popularity.
This year's shopping list marks a shakeup for wines and spirits category, with gin, apple cider in a can and flavoured cider making the cut in favour of alcopops and apple cider in a bottle. The changes reflected a "growing shift towards variations on traditional tipples" said Paul Martin, UK head of retail at KPMG. "The rise in the number of small distilleries and microbreweries is clearly refining the UK's palate."
The year also sees the ONS reflecting the ongoing health trend and rise of free-from with the inclusion of non-dairy milk drinks and flavoured water. They have been joined by biscuits half-covered in chocolate.