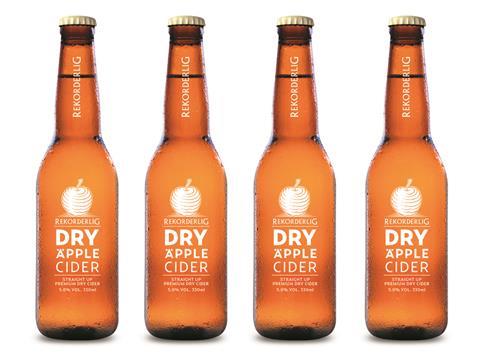 Flavoured cider specialist Rekorderlig is launching a "pioneering" Dry Äpple variant.

Chilli Marketing, which handles the brand in the UK, said it was hoping to tap consumer interest in premium apple cider with the drink, available now in a four-pack of 330ml bottles.

The 5% abv cider is described as being slightly sweeter than a classic dry English cider, with a crisp finish.

"In recent years the focus has been on flavoured SKUs and innovation in the apple sector has been overlooked," said Chilli Marketing global customer marketing manager John Logue.

Rival brand Koppar­berg launched its non-flavoured Naked Apple three years ago.