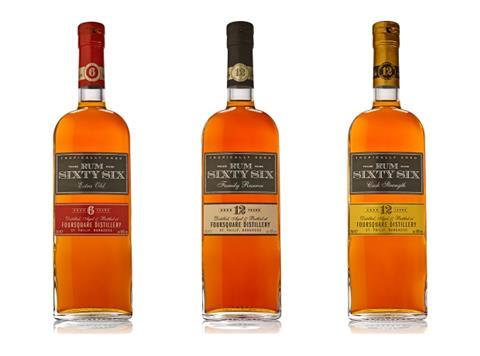 Rum Sixty Six is extending its premium range with two new variants.
The brand has added Extra Old (40% abv) and Cask Strength (59% abv) rums to its portfolio, aged for six and 12 years respectively.
Extra Old will be targeted at "new rum explorers", while Cask Strength was aimed at "true rum connoisseurs", the brand said. They would "increase the breadth of the range, broaden appeal and tap into increasing premiumisation within the dark rum category".
Updated packaging has also rolled out with the range, featuring colour-coded labels that distributor Halewood Wine & Spirits said would "create standout on shelf" and differentiate the SKUs.
"Consumers are placing increasing emphasis on provenance and authenticity in their spirit choices, and Rum Sixty Six provides a genuine point of difference," Halewood added.