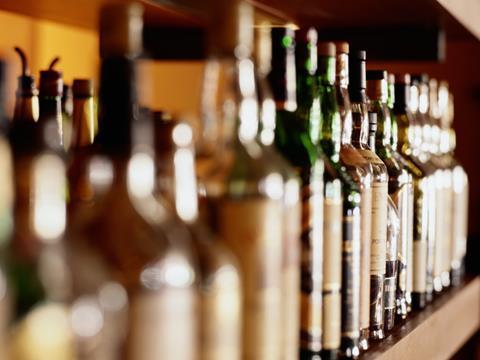 Sales of spirits brought more money to the public purse than beer for the first time last financial year, according to the latest HMRC figures.
The Treasury earned an extra £225m (7%) in revenue from spirits drinkers during 2016/17, taking total spirits duty to £3.4bn – while beer sales contributed £3.3bn. Wine remained at the top of the taxman's table by adding 5% in duty, cashing in more than £4.2bn.
Spirits' success was in significant part down to the 2016 Budget freeze in spirit duty, which had allowed distillers to invest and expand, said the Wine & Spirit Trade Association. It also named the continuing popularity of gin as a major driver for the category. Sales of gin had surged 12%, faster than any other spirit drink, the WSTA added.
However, the organisation expressed concern that the growth across the spirits market could falter as makers faced a 3.9% rise on alcohol duty in this year's Budget – an average of an extra 30p per bottle.
"Cutting or freezing spirits duty brings rewards, which is why the inflation-busting rise in duty this year was such a disappointment and threatens the industry's ability to invest, grow and export," said WSTA chief executive Miles Beale.
Last month, he called on the UK's political parties to address "unfairly high" alcohol duty in their manifestos ahead of the upcoming election, saying beer, wine and spirit duties were "harmful to both British businesses and struggling consumers".