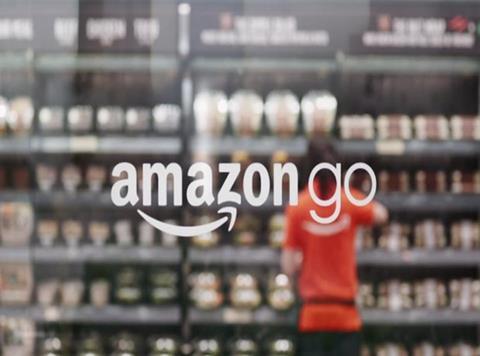 Amazon has lifted the lid on its plans to open a revolutionary new checkout-free convenience store.
The store – named Amazon Go and based in Seattle – is due to open in early 2017 and will eliminate the need to pay at the till, revealed a video (below) released by Amazon today.
Instead, customers will be able to use their smartphones to download the Amazon Go app, which will track everything they take from the shelves and charge their Amazon account accordingly when they walk out.
The technology uses a mix of computer vision, sensor fusion and "deep learning" to work out what customers put in their baskets, as well as what they put back on the shelves.
The store is currently in beta mode as Amazon employees test the technology.
At only 1,800 sq ft, the premises will be the size of a convenience store. But it promises to stock a number of "ready-to-eat" options made fresh every day, meal kits for two, grocery staples and specialty produce such as artisan cheeses and locally made chocolates.