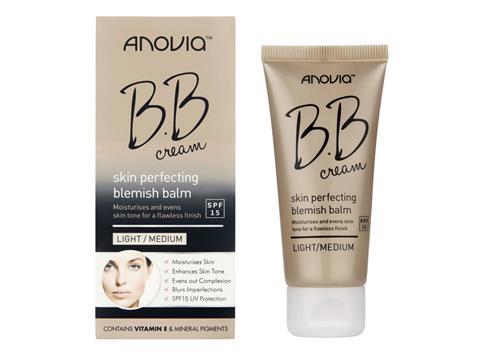 British personal care brand Anovia has secured its first major supermarket listing and unveiled plans for a raft of NPD as brand owner Inline health & Beauty looks to increase turnover to £5m this year.

Inline - which also produces personal care brands including Aloha suncare - is rolling its Anovia Blemish Balm into 61 Tesco stores now (rsp: £1.49).

The Leeds-based business added that it intended to launch 30 new products this year in a bid to win further supermarket listings and boost turnover from £3.5m to £5m by the end of the year.

The NPD would more than double the size of its portfolio from the current 20 lines - spanning shower gels, body lotions, hair and suncare - and see the brand expand into new sectors including foot care, said MD Christian Cain.

He added that the Tesco listing was a "big achievement" for Anovia, which is currently stocked in discount retailers including Poundland and is positioned as an "affordable quality" skincare brand for all the family.

"Young people are experimenting in the discount stores and, with shoppers putting their faith in lower-cost options, it's a perfect time to increase the brand's presence in the major supermarkets and move into new areas," said Cain.

The increased focus on NPD follows the business's move into a bigger manufacturing facility in 2012. The Anovia brand currently accounts for about £1m of Inline Health & Beauty's £3.5m turnover.