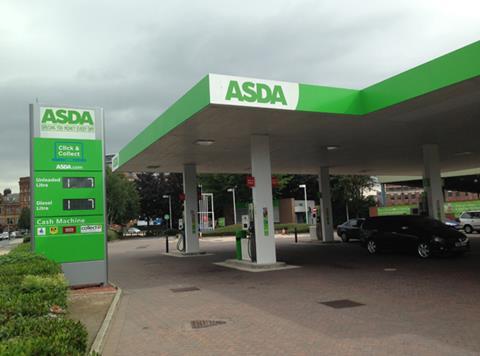 Asda has admitted it made an incorrect claim about a price cut on diesel this week.
In a price cut that started yesterday, the Walmart-owned retailer had claimed that at 133.7p a litre for diesel, it was offering its cheapest price since July 2012. However, just over two months ago, Asda announced it was capping diesel at the same price of 133.7ppl.
"Diesel held at around 133.7ppl in October for a few days, which unfortunately was missed when we ran the data," an Asda spokesman admitted.
Both Asda and Tesco reduced petrol prices from 2p a litre yesterday, with motorists paying no more than 126.7p a litre for petrol at Asda.
Andy Peake, Asda's petrol trading director, said he hoped that it could maintain the latest price cut on petrol and diesel for as long as possible. "Our commitment to customers is to always be the last retailer to raise petrol prices and the first to drop them," said Peake.
"Our track record proves that when it comes to getting the best deal at the pump drivers should always choose an Asda forecourt. A short window in October saw prices fall on diesel to 133.7ppl but we are confident that Asda can hold these prices down longer in a volatile oil market."