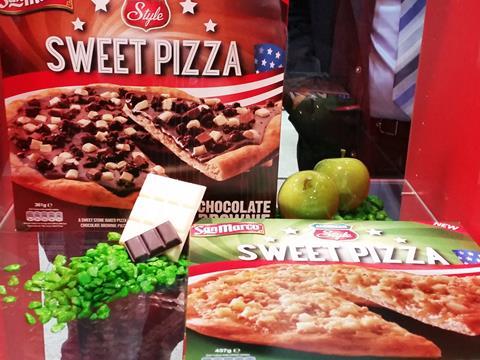 Plenty of innovation at this year's Anuga. Bogof needed some innovative disguises, for example, in order to regain access to the various sampling tables we'd been banned from after day one. Fake moustaches are fun.

At one stall, however, the only thing it was necessary to disguise was disgust. San Marco is offering 'American style' sweet pizzas, which come in chocolate brownie and (suspiciously un-American) apple crumble.

Wherever this culinary crime originated, let's see that it goes no further, shall we? Thanks.