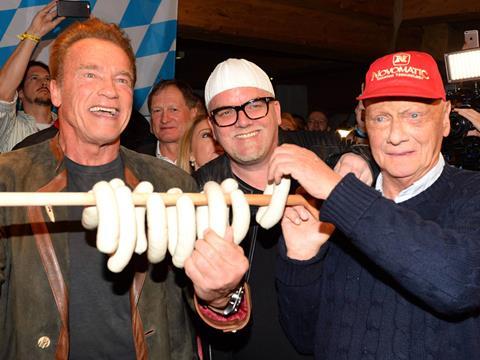 You know how some parties are disparagingly described as a 'sausage-fest'? Well, in Austria it's a good thing!

Here's actor Arnold Schwarzenegger, 'musician' DJ Ötzi and triple F1 champ Niki Lauda, all enjoying some sausages.

The Austrian trio were at the White Sausage Party at the Hotel Stanglwirt in Kitzbühel, an après-ski thrown to celebrate the weißwurst - a creepily anaemic banger the hotel makes.

You have to admire their sausage-loving spirit. Who's up for a black pudding party?