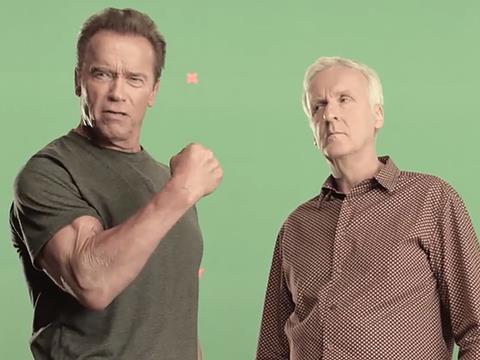 Trying to cut down on meat? Willpower being tested? Relax. Hollywood has the answer.

Environmental group WildAid has signed up Arnold Schwarzenegger and James Cameron to make the case for chomping less animal. The Terminator twosome have worked on a short film - as yet unreleased - to put the case.

It features a sweaty Arnie wandering through a deforested and farmed wasteland. At one point he shouts: "Less meat, less heat, more life".

It's already better than Avatar. Sold!