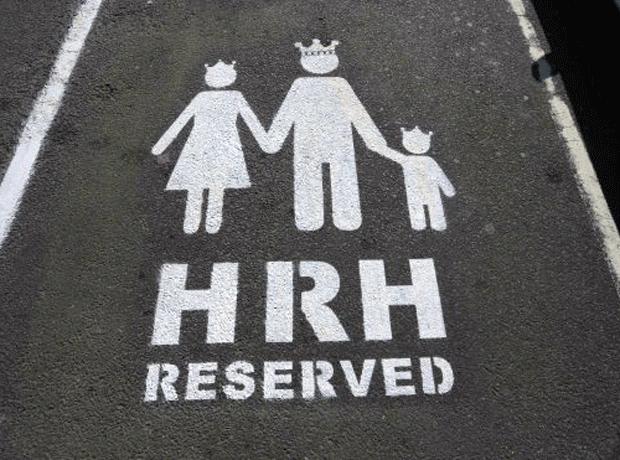 No sign of the royal baby as we went to press. But Kate and Wills can rest assured that when the patter of privileged feet is at last heard, their local Asda can be relied on.

Asda's store in Llangefni, Anglesey, now has a dedicated royal parent and baby parking space. Marked 'HRH reserved' and illustrated with a graphic of the crown-wearing trio, the space even comes with its own faintly embarrassed-looking guard.

And when the royals are away, Asda is kindly allowing hoi polloi to park there. Three cheers!