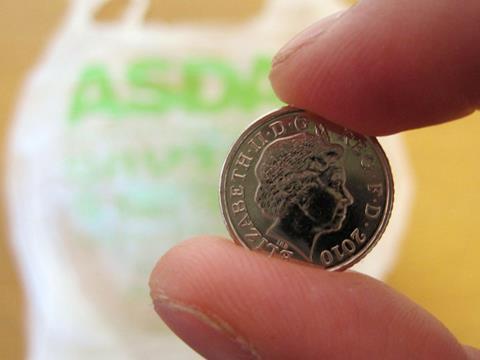 One week on from the implementation of the 5p bagocalypse and England's stores are still standing. Just.

Responses so far have included 'creative' use of those tiny clear bags supermarkets offer for fresh veg, as well as the free wine boxes - which can be stuffed with anything, one supposes. One entrepreneurial soul even made money - selling 100 old carrier bags on Gumtree for £2.

There have been reports of the theft of wire baskets and trolleys (including, inevitably, one prat boasting about it on Twitter). Tesco in Surrey Quays, meanwhile, had to security tag its (10p) bags for life due to light-fingeredness.

At Asda Sheldon, one man apparently tried to carry his shopping to the car in a wire basket. It kicked off (he claims a worker emptied his goods on to the floor) and now he's banned for being 'abusive' to staff.

Stay classy, England.