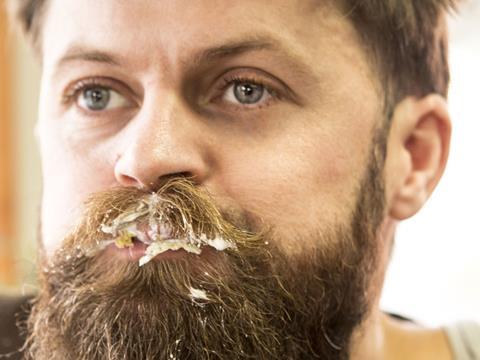 Hipster men! Ever find yourself struggling to maintain your dignity while trying to eat or drink through your enormous personality-substitute beard? Then prepare for your salvation…

A trio of Swedish designers have come up with the 'Stache Shield' - basically a nifty metal plate to put over a glass or cup to prevent its contents from polluting one's moustache. Or you can sling it around your head and wear it (which makes you look like you have a metal moustache - pretty fetch).

Like all things hipsters enjoy, the idea came from a 19th-century invention. Not only that, you can buy accessories - such as a hand-sewn linen pouch - and the device is handcrafted by independents in Gothenburg with a marketing budget of just $20, according to its Kickstarter.

That's right! It's so cool it needs crowdfunding to properly exist. Get one now before they're over.