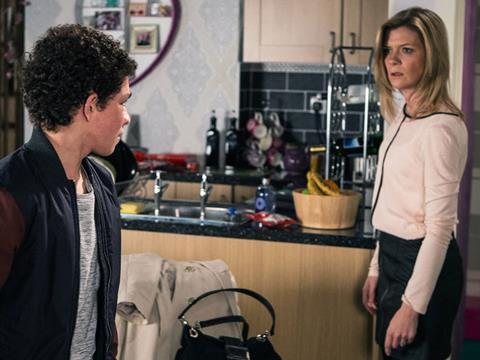 Exciting news in tellyland. Commercial stations have offered to plug healthy food & drink in soaps - in exchange for being allowed to show ads for the bad stuff.

It seems like a good deal. What we're looking forward to is seeing how Coronation Street's screenwriters sneak in the health. Maybe Norris can snack on a pineapple on a break at The Kabin, or perhaps Roy's Rolls will start knocking out quinoa tabbouleh.

Either way, it doesn't look good for For Your Fries Only - the street's smartly-named chippy.