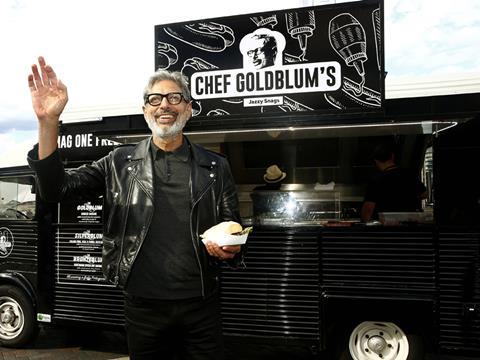 We know our BBQ-loving Australian cousins love a 'snag' - a sausage to you and me. So what could be better than a free one? Answer: a free one given to you by Jeff Goldblum.

Goldblum, apparently on an ongoing mission to delight humankind - he'd just confirmed he is to appear in the next Jurassic World movie - last week headed to Sydney to helm a rather swanky looking food van called, unimprovably, Chef Goldblum's Jazzy Snags. There he gave fans "fancy hot dogs", including 'The Goldblum' - a chorizo-based affair with roasted piquillo peppers, baby rocket and chipotle mayo.

Goldblum told local radio the reason for his giveaway was "kind of a secret", but that he was filming "something in Australia to do with food". Maybe Jurassic World 2 opens with Dr Ian Malcolm relaxing with a cold one after a hard day selling dino-burgers from a van.