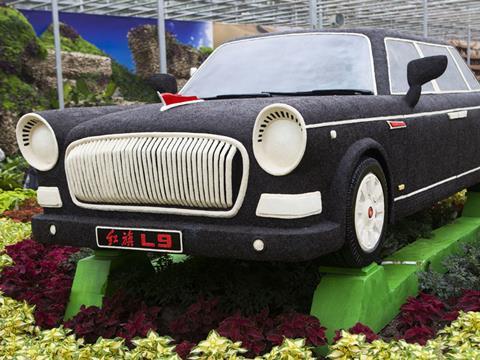 At this week's China Changchun International Agricultural Food Expo, the worlds of food and automotive manufacture collided to produce this rather nifty limousine.

This full-scale model of the Hongqi L9 limo - a kind of Rolls-Royce for communists - is made of beans: specifically the seeds of the black soya, mung, kidney and red varieties. And corn.

A good effort - though not quite as tempting as that Škoda ad where the car was made out of cake.