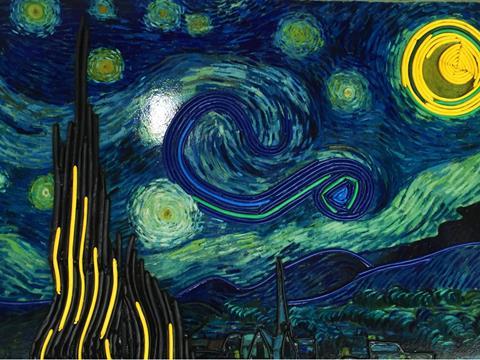 Posh chocolatiers are always on about how their work is 'art', as if it takes any skill at all to get folk to eat the most delicious thing in the world.

But now an exhibition in Suzhou, China, is giving choc-makers some arty ammunition. It showcases the work of Vincent van Gogh - but with a delicious twist. The 'paint' used to recreate Vinnie's work is made from edible choc - while a take on his Sunflowers adds 3D confectionery flower power.

Will gallery-goers be able to stop themselves scoffing the work?