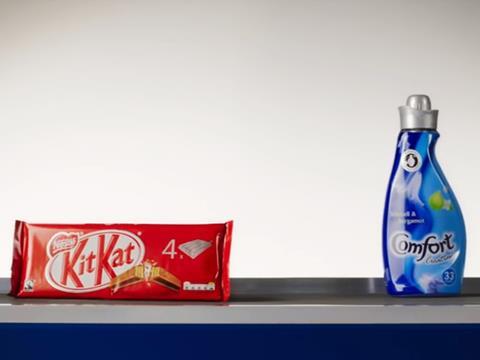 Tesco's Brand Guarantee seems pretty smart. So its clever-clever approach to its ad for the scheme makes sense.

It's apparently simple, with a series of grocery items crossing the screen on a conveyor, like an underwhelming Generation Game prize belt. But here they're tied in with the (quite smug) voiceover. So as it says "it's time to have a break", some Kit Kats appear! "And provide our customers with a bit of added comfort" - yep… it's some Comfort.

Ingenious stuff. But not all the products relate, while some links are staggeringly tenuous (dill for "deal", some Lurpak for "but at"?). If you've picked up the game, you're probably concentrating so hard you'll miss the message. Lucky you don't have to do anything at the till.