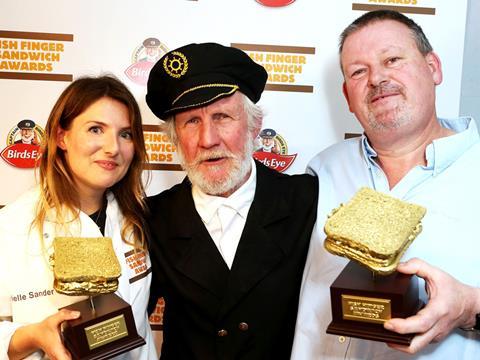 There's nothing better than a fish finger sandwich. But how to serve it?

Birds Eye has kindly settled the argument, naming best professional and public sarnies at a swanky awards do, judged by envelope-opener Gregg Wallace, crumbed fish guru Captain Birdseye and some hungry hacks.

So congrats to chef Chris Lanyon, who went traditional with a chunky tartare sauce, and civilian Gabrielle Sanders, who added mayo, paprika, capers, lime, wasabi and rocket to hers. Yes please!