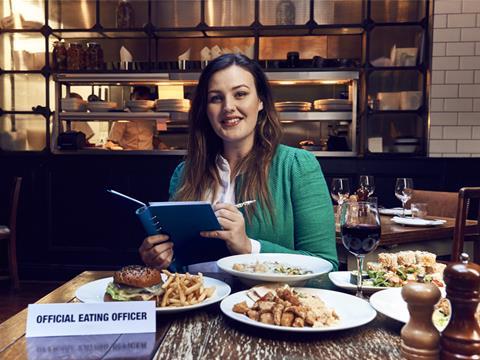 You might think you've already passed the 'I Want That Job' bit, but who doesn't fancy being an 'official eating officer'?

Alas, the role, offered by WeightWatchers, is already taken. Sophie Hardy, 25, has already started work putting the nation's restaurants to the test. The idea is to prove that weight management doesn't have to affect one's social life.

Slimmer Sophie will be dining out twice a week to see if various eateries deserve approval.

Guys! We're up for doing the same thing at pubs, if you need help.