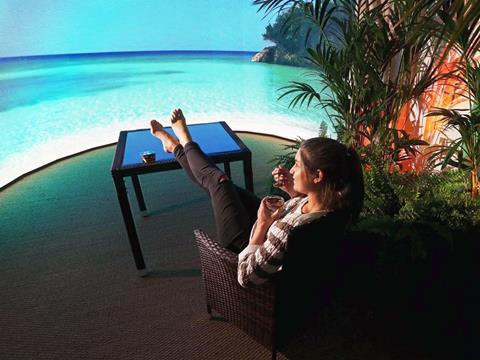 Following on from last week's breakfast in bed café, the trend for immersive eating 'experiences' has gained momentum.

The week, the umlaut-fans at Gü have launched a "4D pudding bar". The "UK's first restaurant for one" has popped up in Soho just in time to mark the launch of Gü's single-serve ramekins for sobbing singletons (though as Bogof knows, there's nothing - and more pertinently no one - to stop you from comfort-eating an entire twin-pack).

But there's no shame in going alone to a restaurant that only lets one person in. And diners who visit this one are treated well. Not only do you get a tasty pudding, it's served in a budget version of the holodeck from Star Trek, which projects a relaxing beachside scene.

They even let you put your feet on the furniture! What more could you want? Assurance that the table is regularly disinfected, perhaps.